MISSION STATEMENT: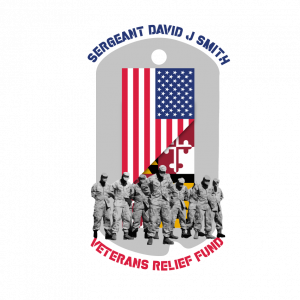 The Sgt. David J. Smith Veterans Relief Fund, a component fund of The Community Foundation of Frederick County, a 501c3 public charity, was created to provide temporary assistance to Veterans in Frederick County.  Preference shall be given but not limited to housing assistance including rent and mortgage payments and deposits and fees associated with obtaining housing, utility payments, food, medical copayments, transportation to healthcare and behavioral health services, recreation and socialization, job training, medical support and complimentary therapies, and services to enhance and sustain the family unit. The ultimate beneficiaries of these services made possible by these grants must be residents of Frederick County, Maryland, with an honorable military discharge.
We are proud to announce the inception of this new Fund.
The annual golf tournament will continue to provide brotherhood and award scholarships, with tournament proceeds in excess of scholarships being applied to the Veterans Relief Fund.
We are very excited and thankful to have achieved this major milestone. Once again, we thank you for making this possible.